Level 4 Sports Massage  |  IASTM  |  FMT 1&2  |  MSMA  |  1st Class BSc  |  Level 2 First Aid  |  Full DBS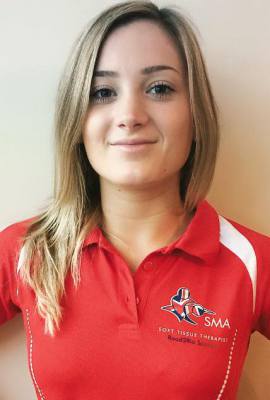 ​​​​​​​​​​​​​​​​​​​​​​
Following graduation from Nottingham Trent University in 2014 with a 1st Class Sports & Exercise Science degree, Bryony qualified as a Level 4 Sports Massage Practitioner and opened her own soft tissue therapy business in Oxfordshire. As well as providing soft tissue therapy privately, she is the current practitioner at Oxford United Football Club (Women's Super League), The Athlete Centre, and treats all Oxford based National and International athletes registered on the Sport England Talented Athlete Scholarship Scheme (TASS). 
In addition to full national Sports Massage Association membership (MSMA), she is qualified in Fascial Movement Taping (RockDoc 1&2) & IASTM (RockBlades). For clients with specific injuries, she maintains strong collaborative relationships with physiotherapists, osteopaths and other medical practitioners, so as to ensure full rehabilitation. 

​

Whilst her client base is largely sporting individuals, she also treats non-athletes requiring treatment for occupational, postural, and relaxation purposes, within the public, private and third sectors. As well as treating individuals, Bryony is an established and well recognised provider of event sports massage therapy. Working closely with event organisers and sports coaches, Bryony provides superior pre, inter and post event tailored treatment, supporting athletes in their endeavours.
Bryony has treated athletes within a variety of sporting contexts, these include:
American Football

Athletics




Australian Football

Badminton

Basketball




Boxing

Cheerleading

Cricket

Crossfit

Cycling

Dance

Diving




Football

Golf

Gymnastics

Hockey

Horse Riding

Lacrosse

Olympic Lifting




Powerlifting




Rowing

Rugby

Swimming 

Tennis

Triathlon/Ironman




Ultimate Frisbee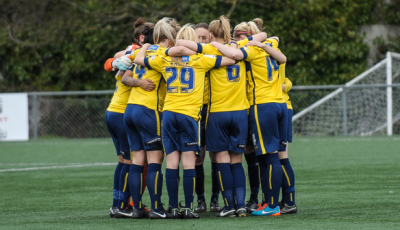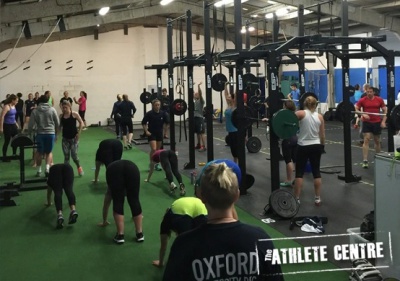 Oxford United Women's FC 1st Team, Soft Tissue Therapist
The Athlete Centre, Soft Tissue Therapist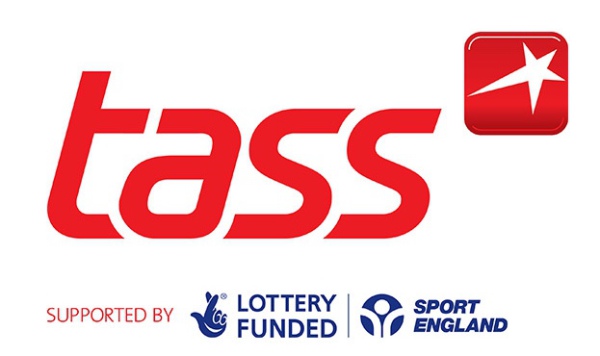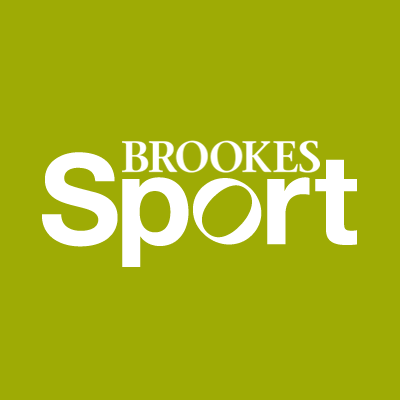 Sport England Talented Athlete Scholarship Scheme, Soft Tissue Therapist, Oxford Brookes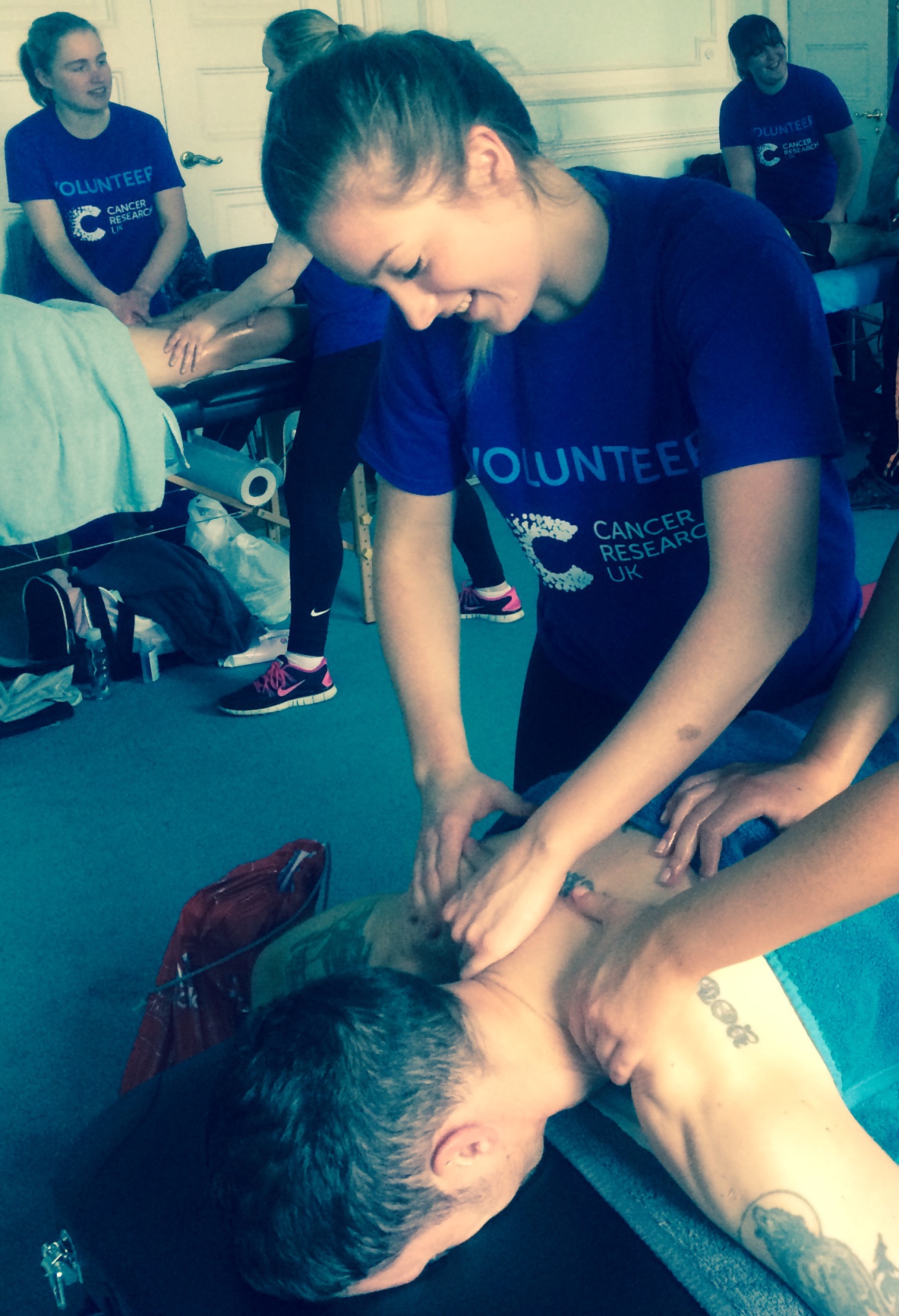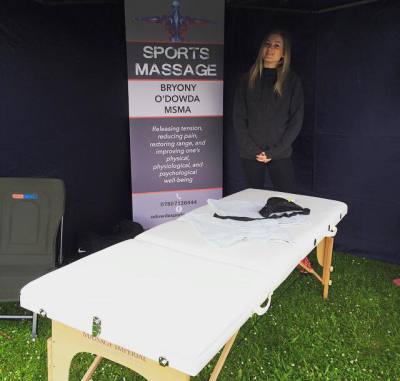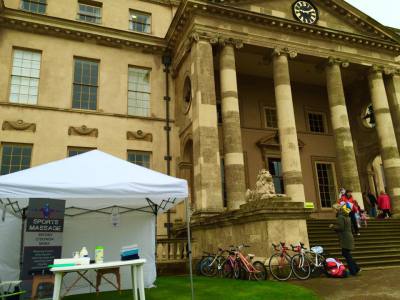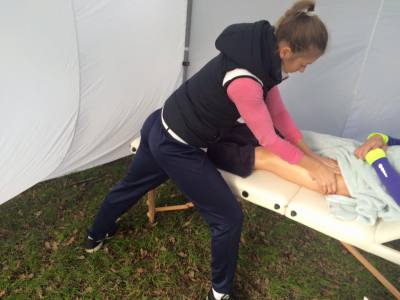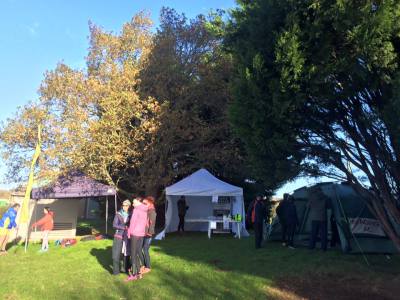 2015 Virgin London Marathon Sports Massage 
2015 Oxon & Bucks County Athletic Championships
Beachborough Triathlon Series 2015, Stowe School
2015 Oxon, Bucks & Berks Cross Country Championships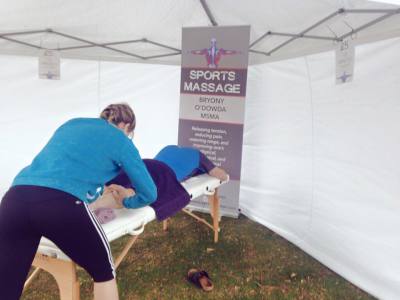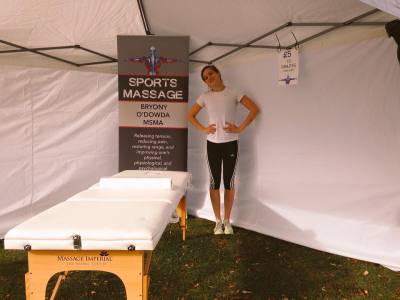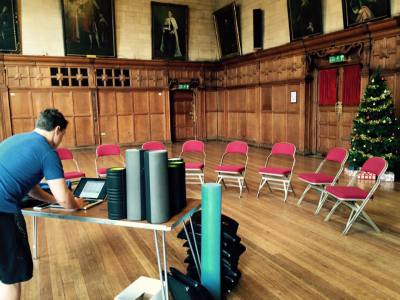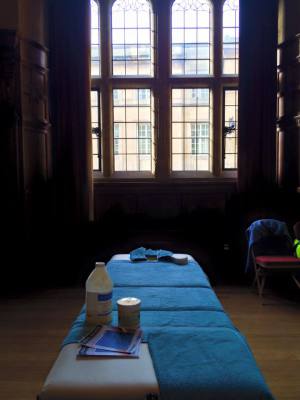 Nottingham Athletics Club 2015 Tim Wealthall Mile & Richard Belton 5K, Harvey Hadden Sports Complex
Soft Tissue Therapist at Oxfordshire County Council's Self-Massage Workshops, Oxford Town Hall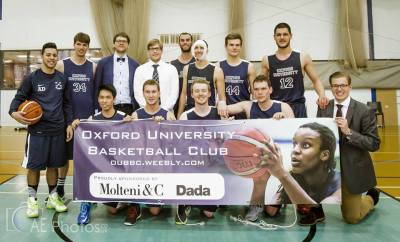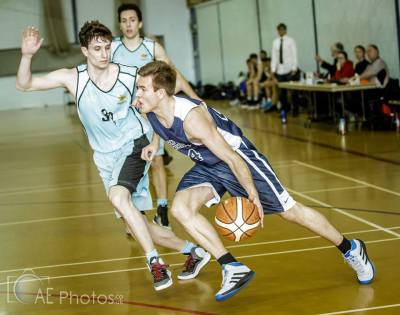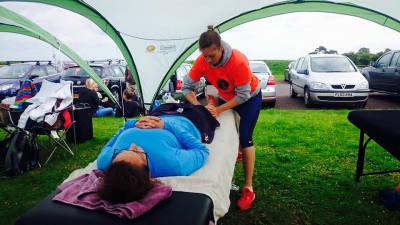 Oxford University Blues Basketball Team Soft Tissue Therapist, 2016 Oxford Cambridge Varsity Series
The Ridgewalk 2015, Sense Deafblind Charity Event Volunteer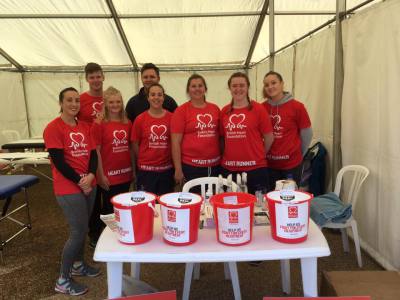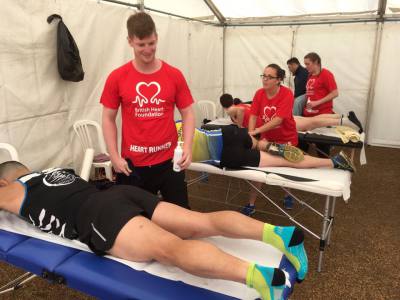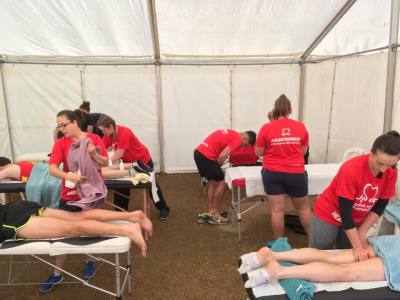 2016 British Heart Foundation Blenheim Palace Half Marathon & 10K, Soft Tissue Therapy Team Supervisor